I quit my job in 2005, and cashed in my pension, my 401k, and my savings to build The Definitive Guide to New York City's two thousand plus bars. I had spent the last 8 years working long hours as a software developer at an investment bank, and I had watched all my best work become obsolesced. I wanted to build something that was my own, something that would last. And so began a long odyssey in entrepreneurship.
Recounting the hubris, poor decisions, missed opportunities and bad luck of those four years might one day make an excellent cautionary tale, but this post is for celebrating the dead (or nearly so), the premature wake of NewYorkonTap.com, as it sits on life support half broken waiting for me to pull the plug and put it out of its misery.
Join with me if you will on a visual journey of bars past…
Diamond's Wine
188 Allen Street
Eastern European waitresses with short skirts and long legs and a forty foot long tribute to Diego Maradona. What else would you want in your wine bar?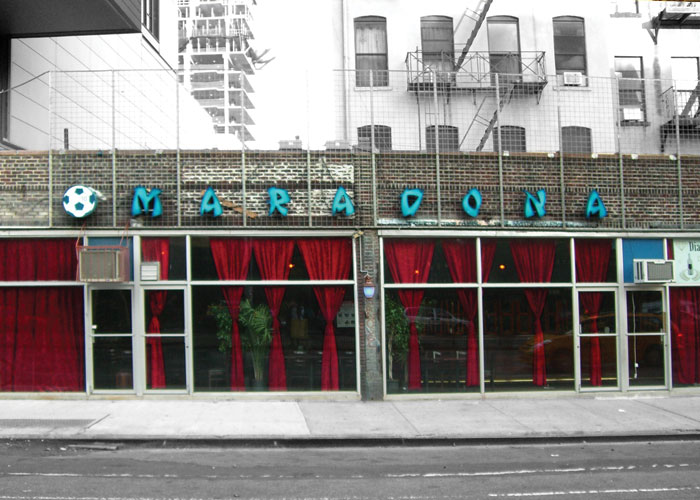 Milk and Honey
134 Eldridge Street
Milk and Honey didn't use the term Speakeasy to try and create a buzz. Sasha Petraske really didn't want you coming there. Of course I hated it on principle and published their unlisted number each time they changed it. It was also my first recommendation for tourists from the Midwest who messaged me.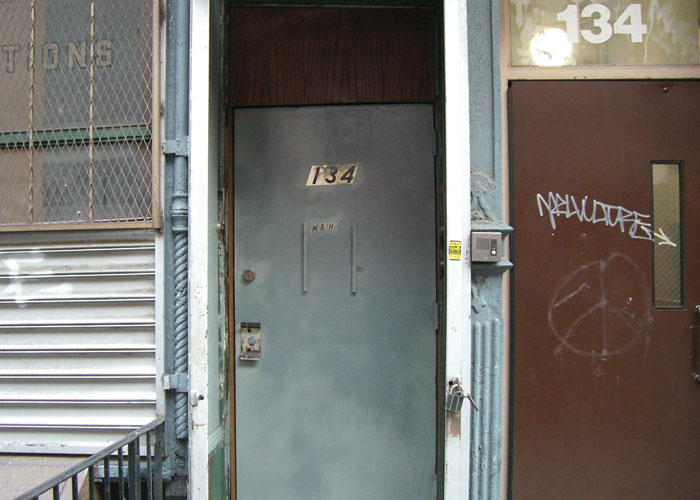 East Side Company Bar
49 Essex St
Same owner as Milk and Honey. Same cocktails but at half the price, and twice the ambiance, and usually half empty owing to it's lack of exclusivity. I actually loved this place.

Blue and Gold
79 E. 7th Street
A $3 import draft in Manhattan. Took my 16 year old brother here for his first drink over a decade ago. I've heard they've raised their prices to $4. I miss you bar.

Lucien
13 1st Avenue
2 minutes from my apartment was a thick rare strip steak charred to perfection with a perfect pinot pairing. It also had a ridiculously photogenic facade which after many attempts I managed to catch without any cars parked out front.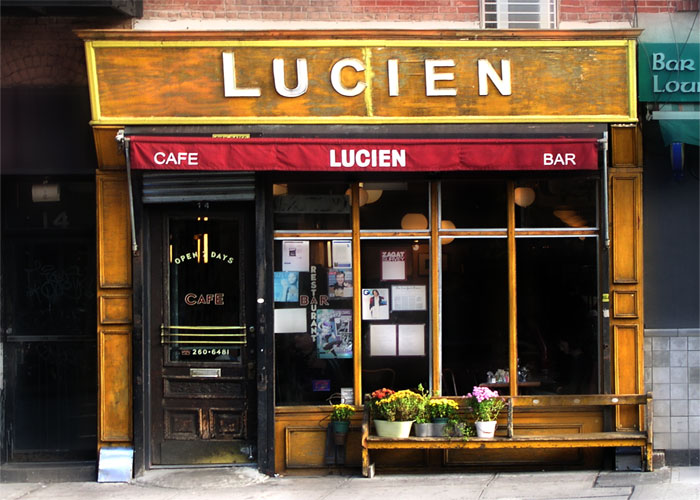 Pianos
158 Ludlow
When it opened in 2002 it was a revelation. Decent prices, music and just the right kind of crowded atmosphere. Amazingly it's still open.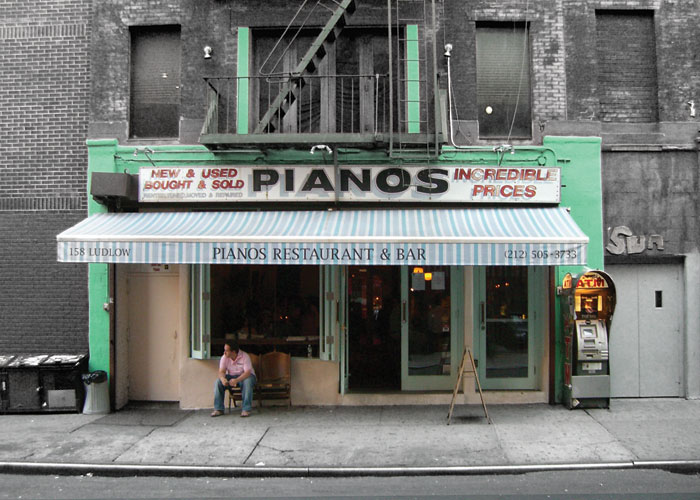 Mercury Lounge
217 E. Houston St.
The best place to catch a band destined to be too big for this venue. The prototypical small music lounge.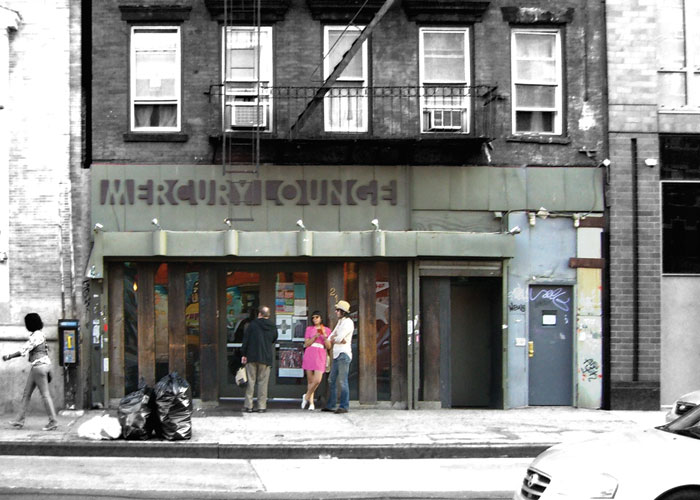 Spitzers
101 Rivington St.
On a Sunday afternoon there are few corners as interesting to watch as Ludlow and Rivington. And Spitzers affords the perfect view for brunch.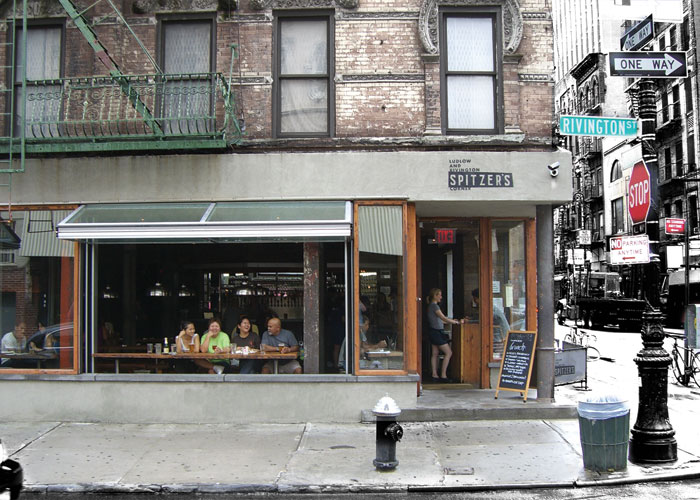 Moe's
80 Lafayette Ave
Before Fort Greene was utterly and completely gentrified Moe's was it's heart and soul. Maybe the most integrated bar in New York. I watched the first Obama election here. I cried tears of joy. I think everyone did. Who could have known?

Nublu
62 Ave. C
Launching pad for the Brazilian Girls and Forro in the Dark. Far enough east to avoid the throngs. Resolutely cool for over a decade.

The Slipper Room
167 Orchard St
On the forefront of the burlesque scene, it was always the place to take friends from out of town to shake them out of their complacency and give them a story to tell back home.